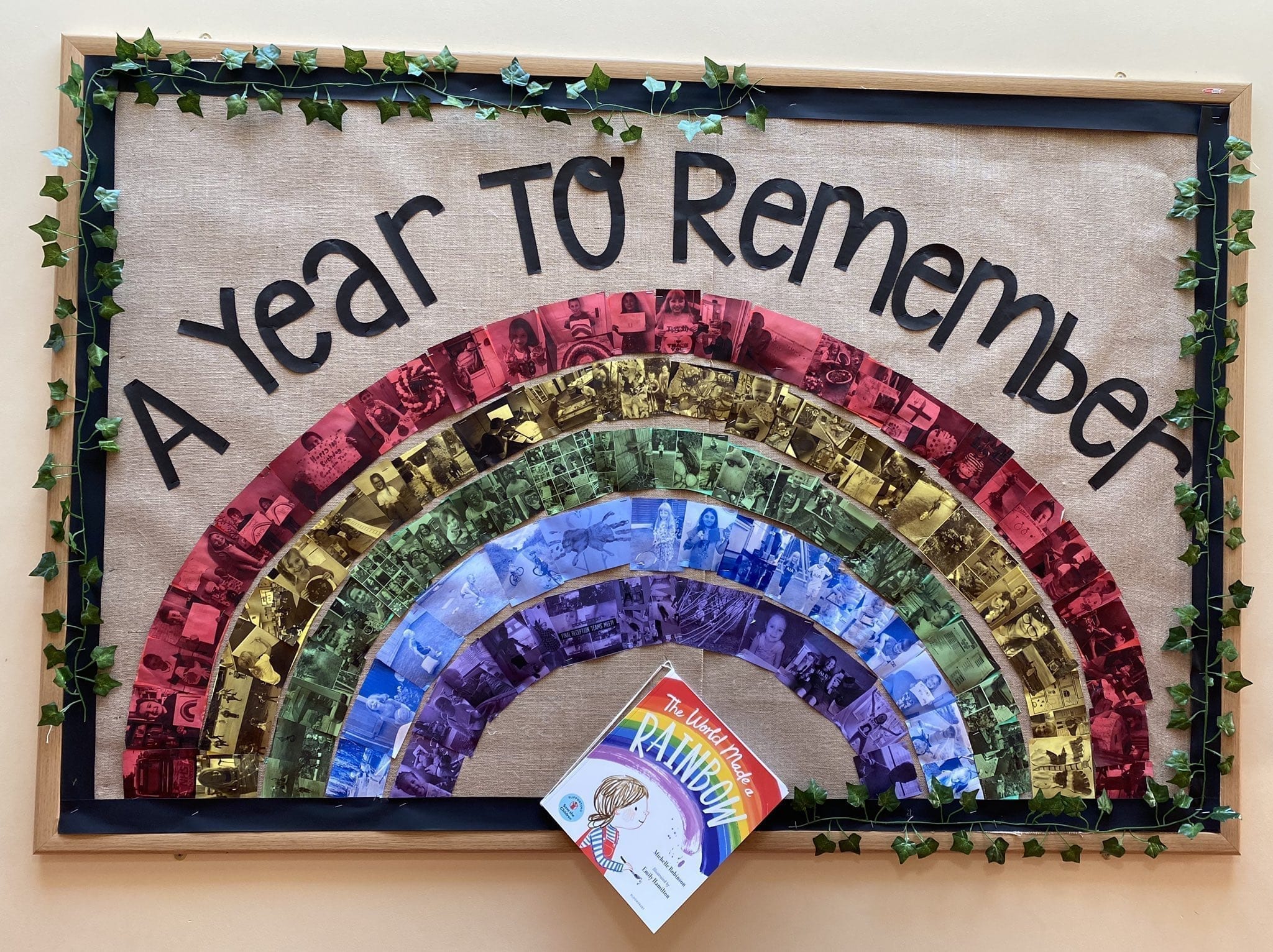 We wanted to share this really special display, created by Miss Flynn…
It includes an array of home learning images, sent to us during lockdown, all printed in the colours of the rainbow.
The rainbow is a 'display of hope' for the future, and we are delighted we get to see something so bright and meaningful as we walk around the academy. Thank you so much Miss Flynn.